All-on-Four Dental Implants (Lock-On Dentures)
Dr. Parker stays current with advances in implant dentistry. He performs the innovative All-on-Four procedure to give patients implant-supported replacement teeth in a single day, in most cases. To restore the smiles of Shreveport patients who opt for this method of tooth replacement, Dr. Parker surgically inserts four specially designed dental implants in the jawbone. Then, he attaches temporary replacement teeth to renew oral comfort, function, and appearance.
During the recovery stage, your jawbone fuses with the implant posts to provide a stable foundation for dentures. While this process occurs, we'll create your permanent replacement teeth. Dr. Parker works with a trusted dental lab that specializes in custom restorations made from durable, natural-looking materials. When your jaw heals and your replacement teeth are completed, Dr. Parker will secure your new dentures. You'll have a beautiful, healthy smile and a renewed zest for life!
Throw out the denture paste and stop worrying about slippage. Instead, get ready for a strong, secure smile that looks beautiful and feels great!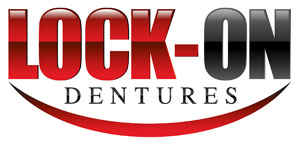 Let's get started on your life-changing smile! Call Marshall Denture Clinic today at 903-935-6282 or toll free at 800-648-5491 to schedule a personal appointment with Dr. Parker. We design custom implant dentistry solutions for patients in Shreveport and surrounding areas.